£179 instead of £299.99 for a stand up inflatable paddle board with accessories from UKPaddleBoards – save 40%
DJ Sports Board: Get this DJ Sports stand up inflatable paddle board! 3 Colours: Comes in three colours: black, blue and red. Includes: Board, extendable paddle, hand pump, pressure gauge, carry back pack, surf leach and repair kit. Perfect For: The board is perfect for waves in the sea, on a lake or river. It has a surf-inspired long board shape to handle mid-size waves but with less curvature than a rocker board to easily glide on smoother waters. Board Information: Made from hard wearing and durable PVC. Maximum user weight 100kg. Warranty: 12 month return to base warranty.
DJ Sports Stand Up Inflatable Paddle Board – 3 Colours!
£179 instead of £299.99 for a stand up inflatable paddle board with accessories from UKPaddleBoards – save 40%
Category: Entertainment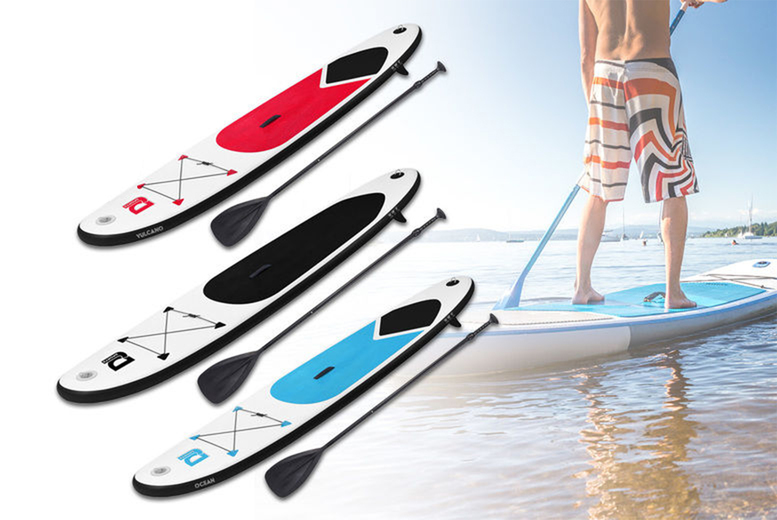 £179 instead of £299.99 for a stand up inflatable paddle board with accessories from UKPaddleBoards – save 40%