£189 instead of £349 for a polyrattan garden furniture armchair from Wentai Furniture Store – save 46%
Garden furniture: Get a high back polyrattan armchair. Colour: Coming in a stylish dark grey. Cushions: Relax in comfort with 8cm thick cushions which have removable and washable covers for easy cleaning. Waterproof: Made from durable and weatherproof polyrattan. Practical: Enhance your garden furniture layout. Dimensions: 72cm x 69cm x 70cm.
High Back Rattan Armchair – Dark Grey!
£189 instead of £349 for a polyrattan garden furniture armchair from Wentai Furniture Store – save 46%
Category: Sheds & Garden Furniture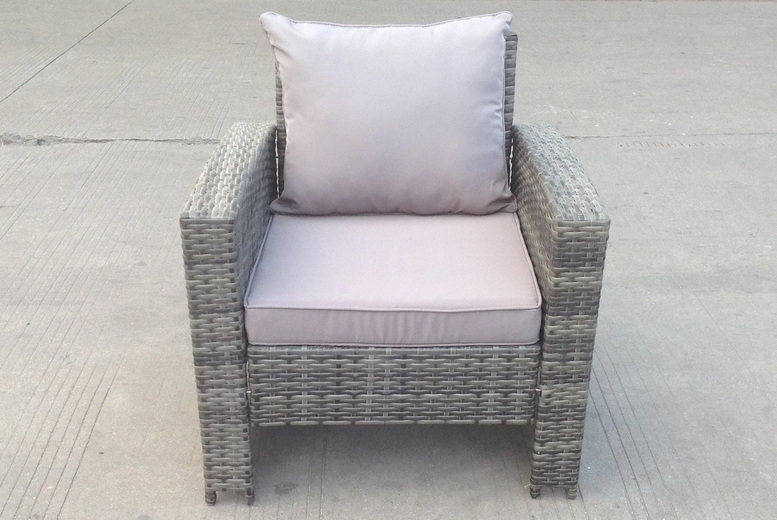 £189 instead of £349 for a polyrattan garden furniture armchair from Wentai Furniture Store – save 46%