£275 instead of £398 for a pair of Modernique ® high-back velvet dining chairs from Modernique – save 31%
Dining furniture: Get a luxurious pair of high-back dining chairs. Material: Upholstered in a smooth diamond-patterned velvet fabric and reinforced by a stainless-steel frame. Three colours: In a choice of black, grey or cream. Button detailing: Accented with button stich detailing and a lion head knocker for an elegant, contemporary feel! Comfort: With foam-filled sprung seating for comfort and support! Dimensions: (L) 44.5cm x (W) 43cm x (H) 108cm.
2 High-Back Velvet Chairs – Black, Grey, Cream!
£275 instead of £398 for a pair of Modernique ® high-back velvet dining chairs from Modernique – save 31%
Category: Furniture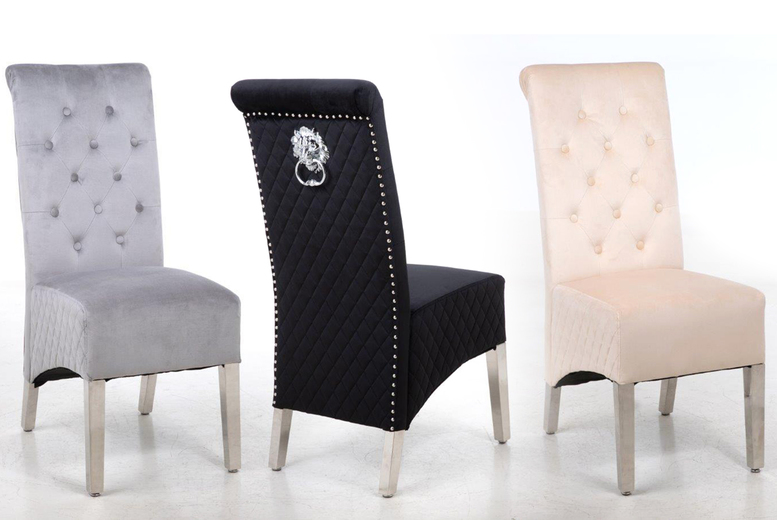 £275 instead of £398 for a pair of Modernique ® high-back velvet dining chairs from Modernique – save 31%