£599 for a 208cm two-door mirrored wardrobe or £719 for a 255cm three-door wardrobe from Sliding Wardrobes 4 U
Mirrored wardrobe: Get a high gloss mirrored sliding wardrobe in black. Storage: The sleek mirrored wardrobe provides plenty of storage, with multiple shelves in various sizes, a clothes rail and four closed drawers. Plus, extra suitcase-sized shelving on top! Modern: The large mirror and modern design makes this wardrobe the perfect addition to any bedroom! Sizes: Choose from a two-door 208cm or three-door 255cm wardrobe. Material: Crafted with a 16mm laminated scratch-resistant chipboard. Product dimensions: 208cm: (H) 220cm x (W) 208cm x (D) 66cm. 255cm: (H) 220cm x (W) 256cm x (D) 66cm.
High Gloss Mirrored Sliding Door Wardrobe – 2 Sizes!
£599 for a 208cm two-door mirrored wardrobe or £719 for a 255cm three-door wardrobe from Sliding Wardrobes 4 U
Category: Furniture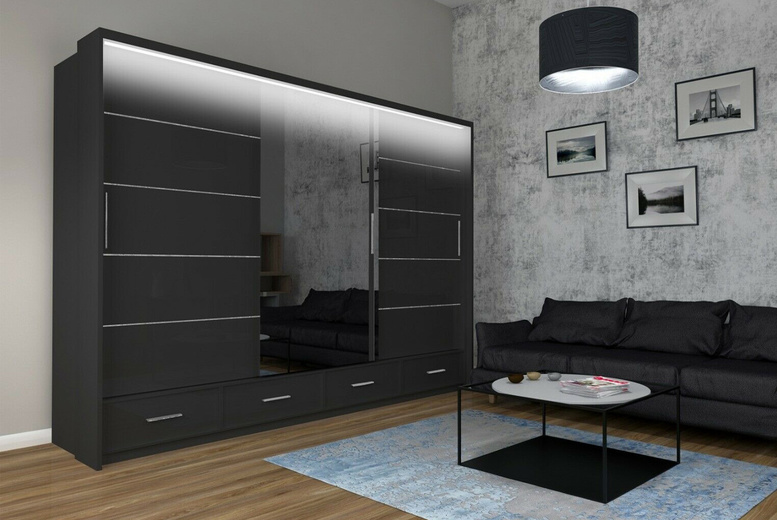 £599 for a 208cm two-door mirrored wardrobe or £719 for a 255cm three-door wardrobe from Sliding Wardrobes 4 U