From £129.99 instead of £169 for a 5pc set or from £154.99 for an 8pc set – perfect addition to any kitchen! – save 23%
Cast iron pans: Get a three, five or eight-piece cast iron cookware set. Cast iron cookware: Includes a selection of roasting pans, frying pans, saucepans and casserole dishes so you can begin creating delicious dinners (see contents lists below). Colours: Add a stylish pop of colour to your kitchen with a pan set in grey, blue, red, black or orange (three-piece set comes in grey only). Material: Made of durable cast iron that have a non-stick enamel interior. Universal: Suitable for use with all types of hobs. Includes lids: The saucepans and casserole dishes include lids with stainless steel handles.
3, 5 or 8-Piece Cast Iron Pans – in 5 Colours!
From £129.99 instead of £169 for a 5pc set or from £154.99 for an 8pc set – perfect addition to any kitchen! – save 23%
Category: Cookware & Utensils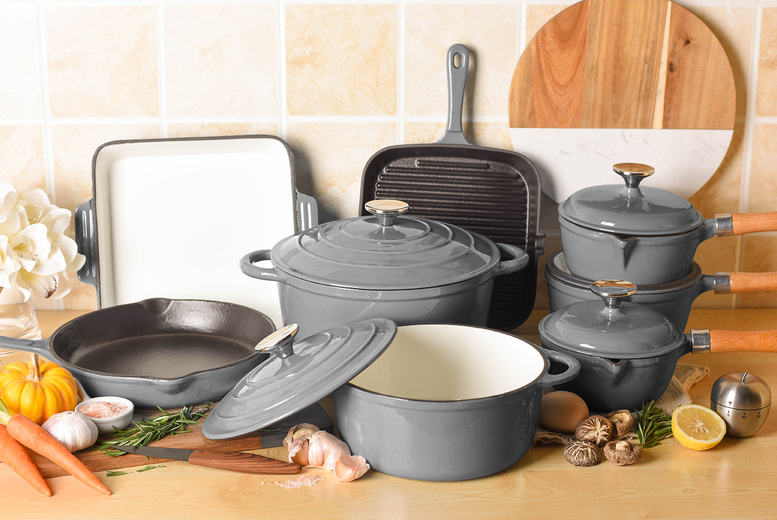 From £129.99 instead of £169 for a 5pc set or from £154.99 for an 8pc set – perfect addition to any kitchen! – save 23%