From £185 instead of £239.99 for a 3ft single plush velvet orthopaedic diamante Divan bed set, choose from five sizes and three drawer options from Sarto Beds – save up to 23%
Bed set: Get a plush velvet orthopaedic cube diamante bed set. Orthopaedic: Targets and supports joints and back to relieve pressure. Drawers: The drawers can be added on one side or both sides depending on your preference. Material: Made from luxury foam and finished with luxe damask fabric. Comes with: Includes 24″ strutted headboard. Design: This bed oozes luxury and style! Colours: Plush Black, Plush Charcoal, Plush Green, Plush Mink and Plush Silver.
Plush Velvet Orthopaedic Cube Diamante Divan Bed Set – Five Sizes!
From £185 instead of £239.99 for a 3ft single plush velvet orthopaedic diamante Divan bed set, choose from five sizes and three drawer options from Sarto Beds – save up to 23%
Category: Beds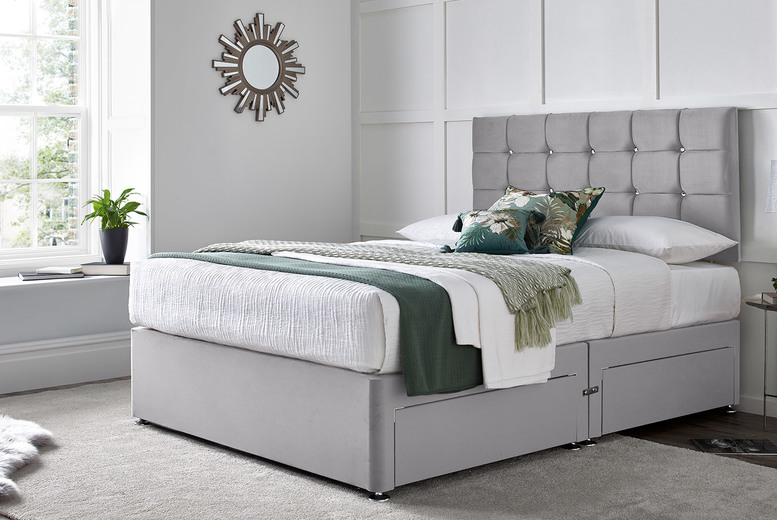 From £185 instead of £239.99 for a 3ft single plush velvet orthopaedic diamante Divan bed set, choose from five sizes and three drawer options from Sarto Beds – save up to 23%