£159 instead of £299.99 for an Althorpe recliner armchair from Tudor Furniture – choose from a tartan or velvet design and save up to 47%
Armchair: Get an Althorpe wing back recliner armchair. Comfortable: The stylish reclining armchair offers comfort and stability, with foam-filled padding which provides excellent lumbar support. Reclining: Recline the armchair with the easy to use latch, so you can sit back and relax with added comfort! Sturdy: Crafted with a sturdy frame for long-lasting use. Product dimensions: 48cm x 51cm x 47cm. Designs: Choose from grey, grey tartan, cream tartan, green velvet or blue velvet.
Althorpe Wingback Recliner Armchair – Velvet or Tartan Designs!
£159 instead of £299.99 for an Althorpe recliner armchair from Tudor Furniture – choose from a tartan or velvet design and save up to 47%
Category: Furniture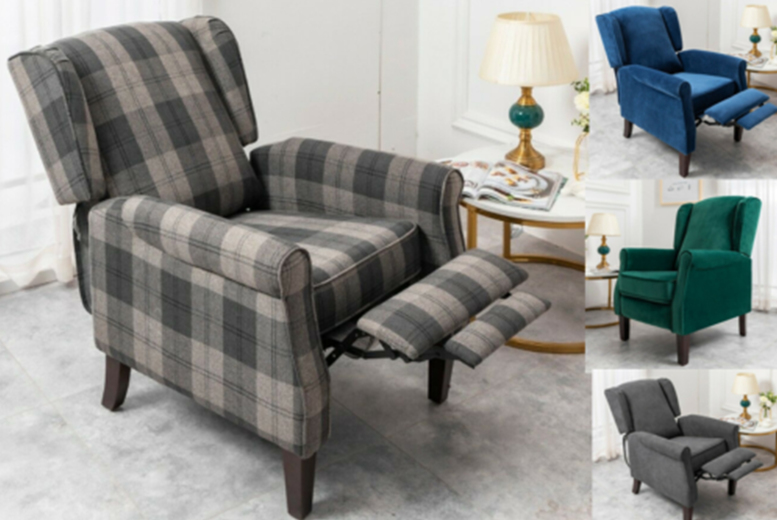 £159 instead of £299.99 for an Althorpe recliner armchair from Tudor Furniture – choose from a tartan or velvet design and save up to 47%