£399 instead of £499.99 for a four-piece bedroom furniture set – choose from cream or grey options and save 20%
Bedroom set: Get a bedroom furniture set. Four piece set: Includes Four Piece Set: Includes a three door wardrobe, four drawer chest & 2x two drawer bedside tables. Modern design: Sleek modern made cream or grey foil with an oak top and brushed steel handles. Two colours: Choose from cream and grey! Bedroom furniture: Perfect addition to your bedroom space!
Four Piece Bedroom Furniture Set – Cream and Grey!
£399 instead of £499.99 for a four-piece bedroom furniture set – choose from cream or grey options and save 20%
Category: Furniture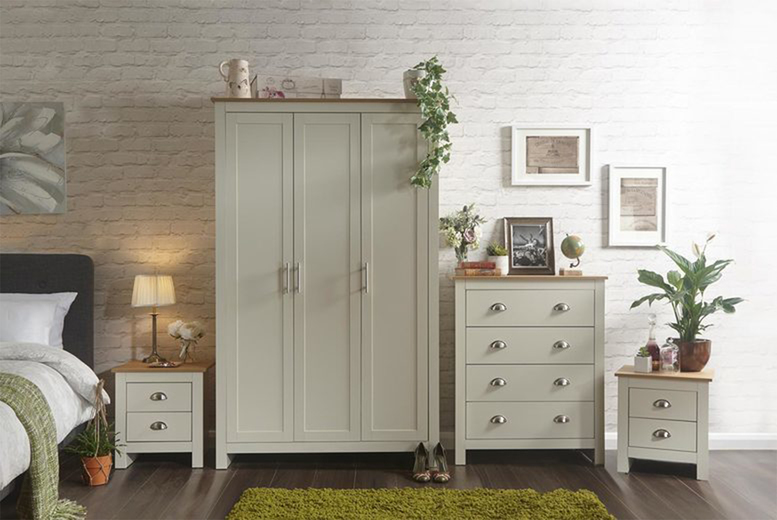 £399 instead of £499.99 for a four-piece bedroom furniture set – choose from cream or grey options and save 20%