From £299 instead of £349 for a Santa Dona rattan sun lounger, choose from two options from Luxury Rattan Direct – save up to 14%
Sun lounger: Get a Santa Dona rattan sun lounger. Neutral design: Designed in a light grey rattan weave with cream cushion. Two options: Choose from one or two loungers. Package includes: Lounger includes an extra comfortable 8cm thick garden furniture cushion. Easily adjustable: Can be adjusted to different seating levels for maximum comfort. Garden furniture: Great accessories for your outdoor garden space.
Santa Dona Rattan Sun Lounger – 1 or 2!
From £299 instead of £349 for a Santa Dona rattan sun lounger, choose from two options from Luxury Rattan Direct – save up to 14%
Category: Sheds & Garden Furniture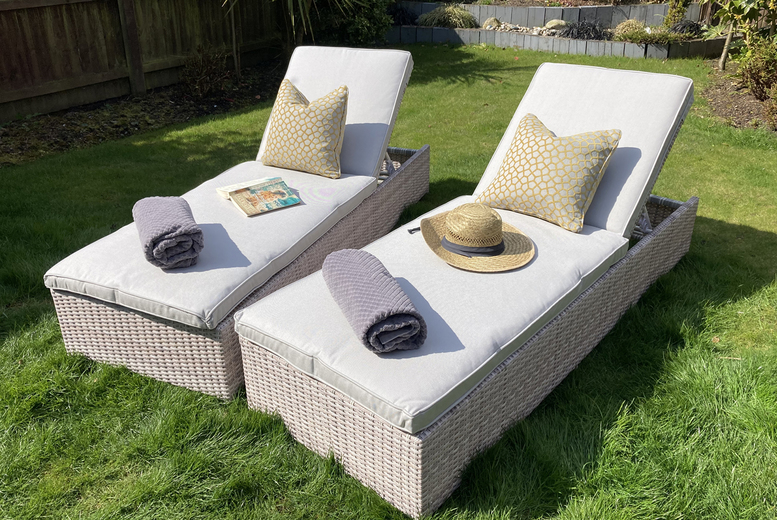 From £299 instead of £349 for a Santa Dona rattan sun lounger, choose from two options from Luxury Rattan Direct – save up to 14%